What Is The Cost Of Abortion İn Turkey İstanbul Clinics And Hospitals?

The total cost of the abortion include the first consultation to confirm and date the pregnancy using ultrasound scan, preparing the womb before the surgery, the procedure itself and the post-operative medication and care.
How much does abortion and pregnancy termination cost in Turkey İstanbul Clinics?

Pregnancy termination costs in Turkey is about 700 - 800.
The abortion procedure is charged base on the weeks of gestation at the performance of the procedure. It is more difficult to abort a more advance pregnancy and it is charged higher.
An early stage abortion procedure costs in İstanbul and all Turkey clinics, hospitals 700,800, and the fees go up from 8 weeks of pregnancy.
An additional charge will be levied when an anaesthetist is called in when the women has pre-existing medical illness

Our clinic is licensed for legal Abortion Services / Safe, Cheap and Legal abortion services clinics in İstanbul Turkey,
Local Turkish pregnancy termination fees in Turkey!!
Vacuum Aspiration Services Fees Includes:
Pregnancy Test (BHCG)
Preliminary Work-Up
Ultrasound, (before and after control)
Sedation Anesthesia
Vacuum Aspiration
After Use Medicines
Follow Up Visit
Prescription for Birth Control
Do I have to be from from an Other Country to come to this clinic to have an abortion?
YES, we accept patients from all of the word. We are legal and safe clinic for foreigners

Abortion Center İstanbul

Please call 0090 532 2619315 for an appointment. Please bring with you your identity card or passport to the clinic for the appointment.
The procedure usually takes about 10-15 minutes and patient will rest for 1-2 hours after the procedure for observation and for recovery from the sedation. It is safe and painless.
The urine test will take 2-3 weeks to turn negative.

Please come to Clinic should you have an emergency or call us at 0090 532 2619315 to contact Dr Nevra.
The doctor will attend to you.
Attention!!
Be Careful;No name doctors and fake clinics that you might stumble upon on the internet could be a serious risk to your health.
To contact english speaking certified gynecologist Dr.Nevra and talk to her personally to get information on all examinations and procedures message on call +90 532 3540553 on Whatsapp.

Always make contact with your doctor, no matter the speciality, before travelling in for examination and procedures.
We are legal and safe abortion clinic in İstanbul for foreigners and licensed by the Ministry of Health.
Why Abortion İn İstanbul Turkey?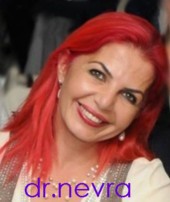 Abortion İstanbul Turkey, Gynecologist İstanbul Turkey, women's health center Mitera Gynecologist Dr.Nevra Topalismailoglu ,
Mitera Abortion Clinic İstanbul, Best Legal abortion clinic in İstanbul ;

How To Contact Us:




abortion in istanbul|abortion cost| abortion pills| abortion clinics hospitals| after abortion| abortion procedure| legal abortion | Hymen Repair