After Abortion
After the abortion in the clinic İstanbul Mitera

After early abortion you will rest in a recovery room for up to an hour.
You will receive written after-care instructions and instruction for how to access care if you experience any complications.
If you have an Rh-negative blood type, you will receive an injection to protect future pregnancies.
If you have had any sedative medications, you willnot be safe to drive a car for 8 to 24 hours following the operation.
All clinics will assist you with Contraception including the insertion of intra-uterine devices

You can expect to bleed off and on for up to two weeks.

You may continue to experience cramps and can pass a few large blood clots for up to 8-10 days.
The use of baths, douches or vaginal medications is not recommended until the bleeding has completely stopped ,usually one to two weeks.
Sanitary pads should be used , not tampons.
You should not have vaginal intercourse or insert anything into the vagina until the bleeding stops.
You should relax for the rest of the day of the abortion but they can usually return to work or other normal activities the next day.
Recovery after late abortions may take longer.
A doctor should be consulted if there is heavy bleeding, pain or fever.
Abortion begins a new menstrual cycle. A regular period should resume in four to eight weeks.
You can get pregnant very soon after the abortion. Contraception options should be discussed with the clinician before discharge.
Frequently Asked Questions (" Abortion FAQs")
How long will I be bleeding?
With the vacuum aspiration, bleeding is different for each woman. Some women experience little to no bleeding while other experience heavy bleeding.
Do not use tampons and contact the office immediately if you fill two large sanitary napkins with blood per hour.
When can I have sex?
You may have sex if the doctor releases you to normal activity after 3 weeks.
How long will the actual procedure take?
The vacuum aspiration procedure takes approximately 4 to 6 minutes. Our doctor is board licensed female gynecologist doctor and has 25 years of experience in women's health.
Can I be sedated?
Currently we offer sedation anesthesia.
Will my regular doctor be able to tell I have had an abortion?
Unless you inform the doctor or if you visit the doctor before the pregnancy hormones resolve, there should be no way of them knowing you have had an abortion.
Will I ever be able to get pregnant again?
Yes, baring no serious complications as these are low but not zero. We do not recommend getting pregnant within 2 months of a procedure.
When will my pregnancy test be negative?
HCG pregnancy hormone may take 1 to 4 weeks to go to undetectable levels. During this time, pregnancy test may show positive.
When will my cycle get back to normal?
It could be up to 6 weeks before your cycle returns to normal.
When do you start your birth control?
Begin birth control pill, depo, patch on the first day after your first period. IUD are best placed the week immediately after your period. Contact your health care provider for instructions.
Do I have to be from from an Other Country to come to this clinic to have an abortion?
Yes of course, we accept patients from all of the word. We are legal and safe clinic for foreigners since 1995
Attention!!
Be Careful;No name doctors and fake clinics that you might stumble upon on the internet could be a serious risk to your health.
To contact english speaking certified gynecologist Dr.Nevra and talk to her personally to get information on all examinations and procedures message on
call +90 532 3540553 on Whatsapp.

Always make contact with your doctor, no matter the speciality, before travelling in for examination and procedures.
We are legal and safe abortion clinic in İstanbul for foreigners and licensed by the Ministry of Health.
Why Abortion İn İstanbul Turkey?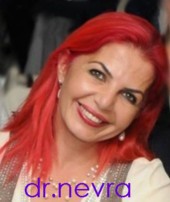 Abortion İstanbul Turkey, Gynecologist İstanbul Turkey, women's health center Mitera Gynecologist Dr.Nevra Topalismailoglu ,
Mitera Abortion Clinic İstanbul, Best Legal abortion clinic in İstanbul ;

How To Contact Us:




abortion in istanbul|abortion cost| abortion pills| abortion clinics hospitals| after abortion| abortion procedure| legal abortion | Hymen Repair