Abortion Turkey, Abortion Clinic İstanbul

Suction aspiration was the method used for all abortions reported in Turkey in and is generally used between five and 10 weeks of pregnancy. Suction curettage can be done under general anesthetic, but is usually done in a clinic with local anesthetic injected into the cervix to control pain.
The doctor gently opens the cervical canal by inserting and removing tapered rods of increasing diameter. Once the cervix is opened appropriately, the doctor inserts a hollow tube (cannula) which is attached to a vacuum aspirator. This machine provides a very gentle suction that will clean out the contents of the uterus including the fetus and placenta. The procedure will last about 5 to 10 minutes.
Abortion prices in turkey please contact with us; Mitera Abortion Clinic İstanbul
Why Abortion İn İstanbul Turkey?
İstanbul Abortion Clinic Services has been İstanbul trusted abortion provider since 1995. We pride ourselves on compassionate, confidential care. Our dedicated staff will treat you with the respect you deserve while ensuring that your visit with us is as comfortable as possible.
İstanbul Abortion Clinic Services has been providing reproductive health services, including abortion, to the women all of the word since 1995.
Our abortion clinic has a long-standing reputation for delivering quality care in a compassionate and educational environment.
Board Certified/Board Eligible Female Gynecologists offer one type of first trimester abortion services: vacuum aspiration abortion. İn Turkey is legal only manual vacuum aspiration abortion method, is safe and easy. Call for hours of availability.
İstanbul Abortion Clinic Services is the most referred to state licensed abortion clinic in İstanbul and has been active in keeping women's reproductive services safe and legal since 1995.
Our dedicated staff is available during office hours to discuss questions, offer referral information, or make an appointment for one of our services.
We provide safe, compassionate, and private services to patients not only in Turkey, we also provide abortion services to patients from all of the word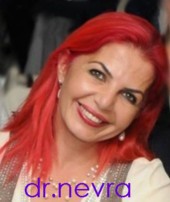 Abortion İstanbul Turkey, Gynecologist İstanbul Turkey, women's health center Mitera Gynecologist Dr.Nevra Topalismailoglu ,
Mitera Abortion Clinic İstanbul, Best Legal abortion clinic in İstanbul ;

How To Contact Us:



Attention!!
Be Careful;No name doctors and fake clinics that you might stumble upon on the internet could be a serious risk to your health.
To contact english speaking certified gynecologist Dr.Nevra and talk to her personally to get information on all examinations and procedures message on call +90 532 3540553 on Whatsapp.

Always make contact with your doctor, no matter the speciality, before travelling in for examination and procedures.
We are legal and safe abortion clinic in İstanbul for foreigners and licensed by the Ministry of Health.

abortion in istanbul|abortion cost| abortion pills| abortion clinics hospitals| after abortion| abortion procedure| legal abortion | Hymen Repair